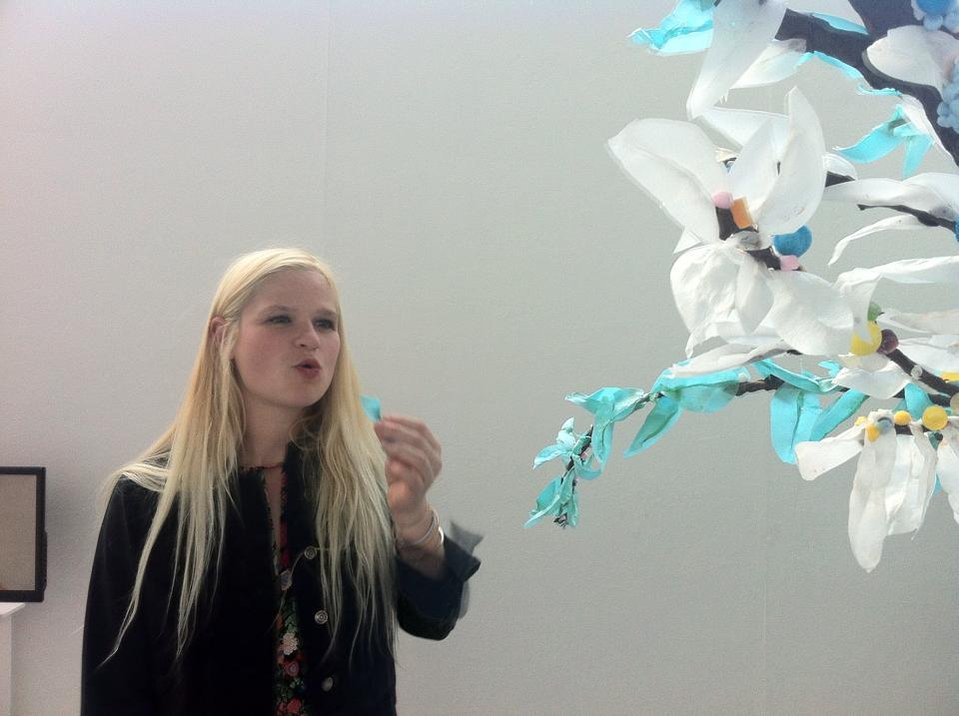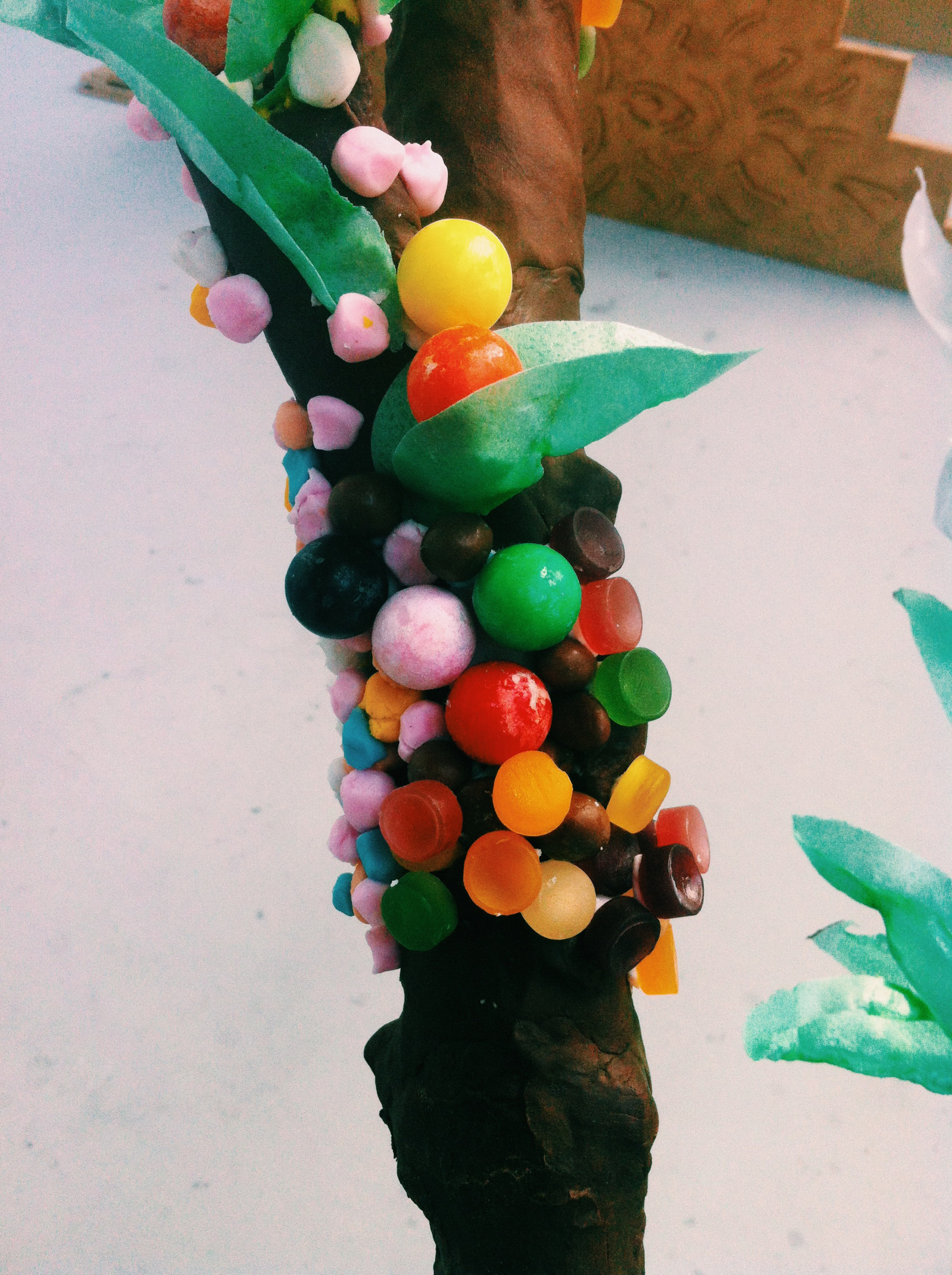 2015 - Branches, Chocolate icing, Sugar Icing, Wafer Paper, Wine Gums, Poppets, Gobstoppers, Chocolate Eggs.
This work explores our connection to nature, the way we destroy, tame and use it to our needs despite depending on it to survive. The work also links to our constant consumption in many things in life, whether as information, influences and habits but most notably that of the natural world and resources.
It represents an object or piece of nature taken from its natural environment and placed in an alien one. In this case a branch or tree and how the object inhabits the man-made space and adapts, even if its just to belong in its new surroundings. We so often consume, what if, once placed in this new captivity, the object learns and mutates to allow us to consume it in order to survive and blend in.
Considering this, I want to seduce and manipulate the audience into engaging with the work. Wanting the work to succeed in its enticement and adaption of its space, finding a new purpose within its environment. The audience will notice the false layers and slightly cheap representations of the 'real' thing, as well as the materials used. But find themselves ignoring or accepting them in order to engage with the object due to its materials and surreal qualities.
As time went on, Cobwebs formed in the branches, the leaves colours warped and sections were consumed.